30-05-2020
Due to the difficult epidemiological situation in the world, the championships are postponed. The possible dates are November 2020 or July 2021.
01-01-2020
Belarusian shogi statistics for 2019:
254
players from Belarus took part in
157
rating tournaments, including 36 major (multi-day) events.
09-11-2019
The event venue has been determined. The tournaments will be held at the conference halls of the
Hotel Belarus
. There will be a discount up to
30%
for participants on the
accommodation
price. The details will be provided after
pre-registration
.
17-08-2019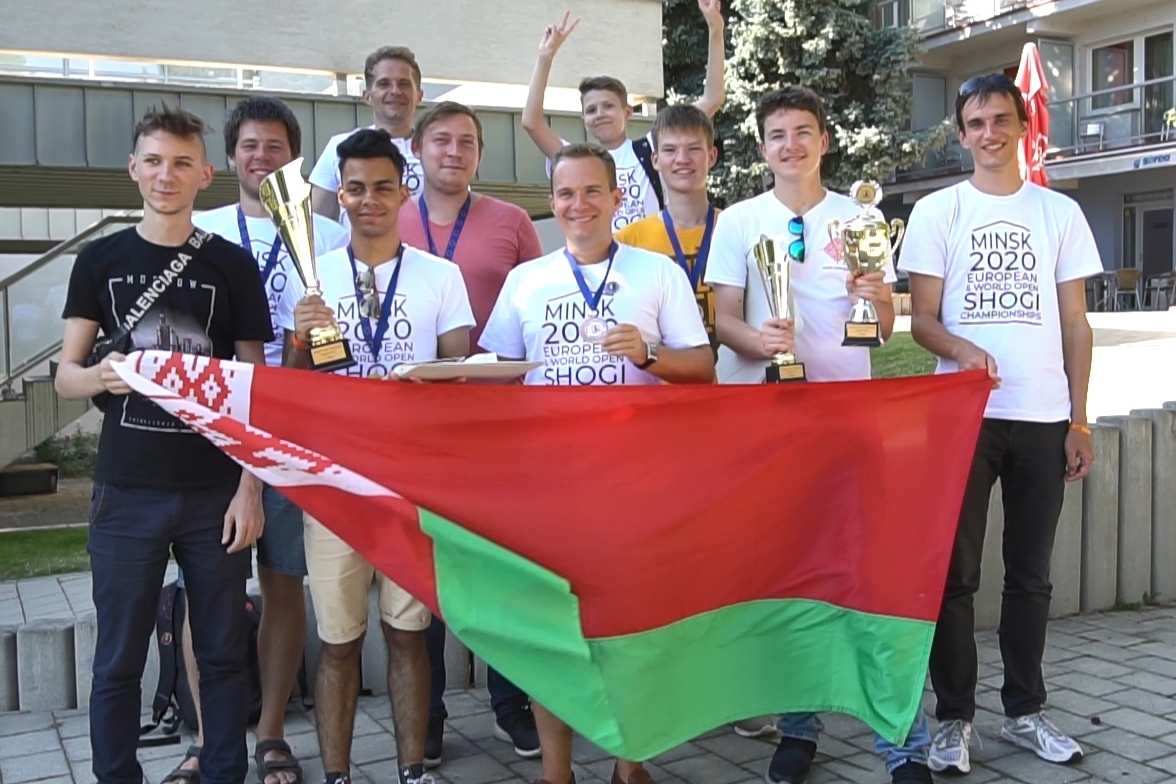 Minsk player
Vincent Tanyan
beat
Thomas Leiter
(Germany) in the final game of the ESC 2019 in Bratislava and made his second European championship title. The 3rd place was taken by another Minsk player
Anton Starykevich
by beating compatriot
Maxim Shaporov
.
27-07-2018
Effective from July 27, 2018, foreign citizens of 74 countries (including all the EU countries) can enter Belarus in the
visa-free
regime for up to
30 days
. The details you can find
here
.
27-07-2018
Minsk was selected as the host city of the ESC/WOSC 2020.